Below is a Conjectural map of the migration of the Septs of the Clan MacThomas of which the McComb family belongs. The MacThomas Clan came from the MacKintosh Clan
This map was published in The Magazine of the Clan MacThomas Society Vol5 No1 pg 26.

Conjectural migration of the McComb Family from Scotland to Ireland
---
Search
This local web page search is powered by a remote engine at FreeFind.Com
---
Guestbook
Please Sign My Guestbook, Thank You ..
---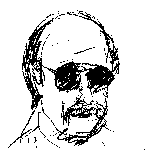 | Home | E-Mail: |


Most recent revision <!_date start_>Saturday, December 26, 1998<!_date end_>