Arms: Azure, two mollets in chief, and in base a garb or.
Origin of Name: Place-name from Wauchopedale of Dumfriesshire or Roxburghshire, probably meaning "dweller at a hill-recess"
The origins of the ancient Scottish family Wauchope are perhaps lost in antiquity. The early charters have been destroyed. It has been said that they had their first rise from a Norman knight in the service of Malcolm III Canmore (1058-1093) in about the year 1062. This is by no means certain. They were well known as early intimate associates of the Lindsays, Douglases, and Comyns. It has even been postulated that the family deduces its origin from the Norman family Lindsay, as did the Crawfords. Wauchope Castle located southwest of Langholm in Dumfriesshire along the north side of the Wauchope Water was the first stronghold of the Lindsays in Scotland. The castle was built shortly after the Lindsays were granted Wauchopedale in 1285, and had fallen into ruins by 1580. But the Wauchopes may have merely preceded the Lindsays there. The Wauchopes may still very well trace their roots to the Scandinavians of the Danelaw (a kindred people to the Normans), or from the old race of Britons by whom the kingdom of Strathclyde was so maintained against its foes. However, the later is not as likely as the arriving Normans displaced the former landholders for the most part.

The first recorded member of the Wauchope family was one Ada de Waleuhope, who witnessed a charter by Symon de Lyndsay to the Abbey of Melrose in the reign of William the Lyon (1165-1214). In 1389, Robert II confirmed a charter of James, Earl of Douglas, for lands in Roxburghshire to Alexander de Walchope and his heirs, whom failing, to Adam de Glendonyn and his heirs. These lands later passed to the Turnbulls in 1404. Wauchope Tower in Roxburghshire was recorded as being in the possession of the Turnbulls in 1530. There is evidence as well that the Wauchopes at one time possessed lands in Dumfriesshire.

A branch of the Wauchope family left the Borders region and became possessed of the land of Culter in Aberdeenshire. These lands were confirmed by Alexander II to Robert Wauchop, son of Allan Wauchop in 1247. The lands of Culter went with a daughter of Adam Wauchop to Cummin of Inverlachie of whom is lineally descended Cummin of Culter. The Castle of Leys in Aberdeenshire, built upon an island in the Loch of Leys (formerly Banchory), was a fourteenth century fortalice of the Wauchope family. It became the fifteenth to sixteenth century seat of the Burnet family.

Gilbert Wauchop had a charter from Robert III (1390-1406) for the lands of Niddrie in the vicinity of Craigmillar Castle. This branch of the Wauchope family is thought to have derived from the Aberdeen branch. It has been suggested the family possessed the property as early as 1249. The Wauchopes were one of the two oldest families with seats in Midlothian, the other being the Lords Sumerville. Niddrie-Marischal was held by the family until its sale in 1944, except for two short intervals. The mansion was torched by a mob in the late 1940's and stood in its ruined state till it was demolished in 1959 (A low income public housing experiment was then erected on the former lands and many of todays streets bear the name of Niddrie and Wauchope). The addition of Marischal was thought to arise from the heads of the family having been hereditary Baillies (i.e, judge/sheriff) to the Keith Lords Marischal, and Marischal-Deputies in Midlothian. In addition, Adam Wauchope was on record in 1565 as possessing Cakemuir Castle in Midlothian. This mid sixteenth century tower was last restored in 1949.

The common Border name of Waugh is also believed to be an abbreviation of Wauchope. The Waughs of Heip in the Parish of Wilton, Roxburghshire, held their lands from the thirteenth to the seventeenth century. Another possible Border branch of the Wauchope family, the de Warcops of Cumbria, built Lammerside castle south of Kirkby Stephen. This area switched back and forth several times between Scotland and England, before remaining under English control. The castle fell into disrepair after construction of Wharton Hall in the early fifteenth century.

Many of the Wauchope family later immigrated to North America and Australia by way of Ulster. The Ulster branch of the family was founded originally by James Wauchope of Niddrie-Marischal in about 1610. He was the second son of John Wauchope, Baillie of Niddrie. The family name is generally pronounced Wahab in Ulster as the native Irish dropped the "k" (ch in gaelic is pronounced K as in Loch) sound. It is thought that John Waughop a early settler in 1650 of Piney Point Maryland came from the Ulster branch of this family. (As an aside, the name Wahab is also a common Arabic name referring to a title of Allah - "provider of everything.")

One of the earliest Wauchopes to reach the colonies was Archibald Wahoope in Virginia between 1623-1651. Another early Wauchope to America was John Waughop in Piney Point Maryland prior to 1653. The Walkup branch of the family dates back to 1724 or 1727 with the arrival of Samuel and Nancy Alexander Wachope from Carrick-Fergus, Ulster. The spelling was officially changed to Walkup in 1824 at a family reunion of their descendants in Virginia. In America this branch ranks second in number only to the Waughs. The Australian branch of the family began with the arrival of Captain and Mrs. John Wauchope of Niddrie-Marischal in Adelaide in 1839.
Major General Andrew Gilbert Wauchope
(1846-1899)
Niddrie was occupied by Major General Andrew Gilbert Wauchope and his family. Who was famous for his role in the Anglo-Boer Wars.When the last resident of Niddrie, Lady Jane died she had no heirs. Because the family had spread out abroad the estate was sold in 1944 to the City of Edinburgh . Niddrie House was still a fine house in good condition at the time of the sale. The City of Edinburgh was to keep the house up and eventually turn this fine home into a training ground and museum.. Edinburgh did not live up to their side of the deal and because of the high crime area created by the nearby housing project the building was heavily vandalized. In time a fire was set and Niddrie's fate was sealed. Niddrie Marischal stood into the 1960's before it was torn down. All that remains now is the tombhouse which stands amidst the projects.
Click on image for larger view.
Many streets that exist on the former grounds were named after Niddrie House and the family Wauchope. Here are but a few of the street names: Niddrie House, Avenue, Drive, Gardens, Grove, Park, and Square. Then there is Niddrie Marischal Crescent, Drive, Gardens, Green, Loan, Place, Road, and Street. Named after the family are Wauchope Avenue, Crescent, Place, Road, Square, and Terrace.
Below are pictures of Niddrie in its ruinious state between 1944 and the 1960's

Click on image for larger view.
Niddrie in ruins photos courtesy of the late Charles Wahab of Des Moines, Iowa, USA


---
The 7 pictures below are Crown Copyright: by the Royal Commission on the Ancient and Historical Monuments of Scotland. Please do not copy, distribute, sell or publish the pictures without first requesting written permission from RCAHMS.
All of the 7 below pictures were taken just before Niddrie was torn down ca. 1960

Click on images for larger view.
---
John Waughop of Piney Point Maryland circa. 1650
John Waughop was amoung one of the early Maryland settlers. The date of John's arrival is not known but he was in Maryland as early as 1653 and this is proved by his signature "John Wahob", as witness to the will of Thomas Buswell of St. Mary's County in the same year.

John married Joanne MacKall Goss by 1658 a widow of John Goss. It was from this union that John obtained his wealth. Johns name has appeared many different ways in different documents. It has appeared as Waghop, Wahob, Wachope, and Wawhub. The actual pronunciation of the name Waughop was (Wah-op) which may account for the many spellings.

The will of John Waughop of Piney Point, St. Mary's County, is the earliest name on record in Annapolis, and is dated March 18 1677/78. His wife Anne (Joana) was made executrix, and was to recieve half the plantation Piney Point, St. Mary's County Maryland. To his son Thomas and heirs the the residue of the plantation at 18 years of age. To his daughter Rebecca and heirs 800 acres "Piney Point" in Pokomoke, Somerset County to be of age at 15. To his grandson Thomas Hatton and the child (unnamed) of Henry Hyde deceased and heirs the property if the testator's children died without issue To Anne Mountford personality.

Wine bottle seal of John Waughop 1731


Wine bottle seal of Newton Keene 1752
This seals came from the Keene property which was in the lower neck near Cherry Point, Northumberland County. After the death of William Keene in 1725/26 his widow Elizabeth married John Waughop. Newton Keene was William Keene's son and John Waughop's stepson.
The Waughop family was very prominent for over 100 years in St. Mary's County in Maryland and also in Virginia. It wasn't till the 1830's that the Waughop family left Portsmouth Virginia for Illinois.
At a family gathering in October 26 1909 in Illinois Richard Waughop gives his personal account of the wagon journey.
Here are his words:
"Dear Family Circle,
We are all enjoying a good degree of health this beautifull morning. I will answer Carries questions now for fear I might not have room later.
Father, Uncle Jimmie, and Mr. Tart, with their familys started in covered wagons from Portsmouth Va. to Ill. Sept,1834 and arrived in the vicinity of East Peoria in Oct after a journey of seven weeks. We crossed the Ohio River at Gallipolis. That brought us into Ohio. We went through the black swamp in Indiana. One night in a storm father came very near to losing his life (he was 29 years old at that time) a tree fell and brushed his back in falling.
There were other families in the company besides the three in the start. One named Hodges. They thought too much time was wasted by not traveling on sunday. The result of not resting their horses one day in seven, they gave out and our company overtook and passed them.
Father lost his hat on the broad praries of Eastern Ill. and went back to find it. The wagons went on but soon went to camp for the night. He found his hat but slept that night in a hay stack. At camp they fired off the guns but he could not hear the sound, but could see the flash of light and thought it was lightning. He was lost the next day. There was a great commotion in the camp untill he was in sight sometime that day.
William Drury Mrs. Tarts brother was with them. Aunt Sarah Willis and Shadrach Green was with father and mother. They had 3 children James aged 8, Richard 4, and Amos about 2, Rebecca the 2nd child having died in Va. aged 22 mo. James died in 1836 aged 10 yrs. Mother died June 1835 aged 28 yrs. Uncle Jimmie had 5 children James aged 13, John 11, Richard 8, Mary 4, and Lucy 1. Uncle Jimmie's wife Eliza Jarvis died a year or two after arriving in Ill.
Father moved from the timber East of Peoria to Washington in the fall of 1841.
With love to all I remain your brother ."
Richard Waughop
This is an excerpt taken from In Memoriam - Doctors of Hawaii about John Wesley Waughop and his son Phillip Rexford Waughop. They were two famous doctors that had a lake in Washington State (Waughop Lake) named in honor of them.

John Wesley Waughop was born in Tazewell County, Illinois, on October 22, 1839, the son of Richard and Mary Ann (Bowman) Waughop. His father was a builder of river and canal boats, and his grandfather, Captain James Waughop, was a daring blockade runner in the War of 1812.

His early education was received in country schools. At the start of the Civil War, he was a student at Eureka (Illinois) College. Professor Rudd of the College organized and became captain of a full company of students, which became part of the 17th. Illinois Volunteers. As one of the volunteers, John took part in the battles of Fort Donelson and Shiloh and the siege of Vicksburg. During the last 18 months of the war he served as a surgeon's assistant.

At the end of the war he entered the medical school of the University of Michigan but then transferred to Long Island College Hospital in Brooklyn, from which he graduated in 1865. The following year Dr. Waughop began his practice in White Cloud, Kansas, where he was made mayor. From 1867 to 1868 he lived in Blue Island, Illinois.

On February 1, 1866, DR. Waughop married Miss Eliza Susan Rexford of Blue Island. They had one son, Philip Rexford Waughop.

Moving his family to Olympia, Washington, in 1871, the doctor practiced there for nine years. In 1880 he accepted the position as superintendent of what later became Western Washington Hospital for the Insane at Steilacoom, a post he held for over 16 years. It is at this site that a lake was named Waughop Lake in his honor and the name remains today. Dr. Waughop was very interested in psychiatry, and his reports during this period commanded wide attention.

In August, 1897, Dr. and Mrs. Waughop and their son, now a doctor, arrived in Honolulu for a visit. Soon the islands had worked their familiar magic, and both doctors decided to remain. By September they had opened an office located in the Masonic Temple building in Honolulu. The following year both moved to Kauai. Dr. Waughop, Sr. was a government physician for Koloa and Lihue and had his home in Koloa. In 1900 he moved to Kealia where he was in private practice.

In failing health, Dr. Waughop decided in 1903 to leave Kauai and return to Seattle. Accompanied by his wife and son, he took passage on the S.S. "Moana" but died August 31st. while still at sea. He was within a few weeks of his 64th birthday.

The first medical society of Washington Territory was formed in Dr. Waughop's office, and he was its first secretary and later president. He was a member of the New York Medico-Legal Society, the American Psychological Association and medical examiner of the Ancient Order of United Workers for Oregon, Washington and Idaho. He was a member of the G.A.R. in Olympia. He was a Republican and belonged to the Unitarian Church. He enjoyed out-of-doors life and was a fine German scholar, translating short stories and poems for the press.

John Wesley Waughop's son Philip Rexford Waughop was born in Blue Island, Illinois, February 1, 1868.

He attended Harvard and, while a student, was elected president of his class. He received his B.A. from Harvard in 1890 and his M.D. in 1894. From 1893 to 1895 Dr. Waughop interned at Boston City Hospital for a year and a half and then spent six months at the Boston Lunatic Hospital.

Returning to Washington, Dr. Waughop became assistant to his father, who was then superintendent of Western Washington Hospital for the Insane at Steilacoom. In August, 1897, Dr. Philip accompanied Dr. And Mrs. Waughop, Sr. on a vacation to Hawaii. By September he and his father had decided to remain.ilding in Honolulu. He moved to Kauai in 1899 with his father and in 1900 he was appointed government physician for the Kealia, Kilauea, and Hanalei districts of Kauai.

In 1903 Dr. Waughop, Sr. became ill, and in August of that year Dr. Philip took a six months' leave of absence from his position as government physician so that he could accompany his father and mother back to the Mainland. His father died aboard the ship, and Dr. Phillip Waughop never returned to the Islands.

Settling in Seattle, he built up an extensive practice specializing in urology. In July, 1917, he married Anna Sparling Olmsted, daughter of Dr. and Mrs. Frederick W. Sparling.

Dr. Waughop died of pneumonia in Seattle on April 2, 1919, after an illness of only three days. He was 51 at the time of his death and was survived by his wife and no issue.

He was a member of the King County Medical Society, the Washington State Medical Society, the Harvard Club of Seattle, the Harvard Medical Alumni Association, and the Boston City Hospital Alumni Association.

Piney Point Today


Russell Waughop on Waughop Lake in Washington State USA


Waughop restored pioneer cabin near Peoria Illinois
Local Page Photo Album of Waughop Family
Bruce Walkup's History of the Wauchope Family
---
Bibliography
Anderson, William. The Scottish Nation. vol. III. Edinburgh: A. Fullarton & Co., 1863.
Black, George F., Ph.D. The Surnames of Scotland Their Origin Meaning and History. New York: The New York Public Library, 1946.
Carlisle, Nicholas. A Topographical Dictionary of Scotland and of the Islands in the British Sea. London: W. Bulmer and Co., 1813.
Groome, Francis H. Ordnance Gazetteer of Scotland. London: William MacKenzie, 1895.
Katsuki, Betty and the Hawaii Medical Association Auxilary. In Memoriam - Doctors of Hawaii. Hawaii: Hawaii Medical Library 1952 to 1986
Paterson, James. History and Genealogy of the Family of Wauchope of Niddrie-Marischal. Edinburgh <printed for private circulation>, 1858.
Walkup, Dr. J. Lawrence. The Walkups an American Family for Three Hundred Years. vol. II. Flagstaff, Ariz.: Author Universal Publishing, 1989.
Walkup, Lucian L. The Walkups an American Family for Three Hundred Years. vol. I. Flagstaff, Ariz.: Author Universal Publishing, 1988.
Wauchope, Gladys M. The Ulster Branch of the Family of Wauchope, Wauhope, Wahab, Waughop, etc. London: Simpkin Marshall, Ltd., 1929.
---
Search
This local web page search is powered by a remote engine at FreeFind.Com
---
Guestbook
Please Sign My Guestbook, Thank You
---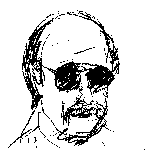 | Home | E-Mail: |
Most recent revision <!_date start_>Monday, April 15, 2002<!_date end_>