---
Hungary and Central Europe Genealogy and History Links
Magyarország és Közép-Európa Nemzedékrend és Történelem Linkek
Kereszturi is a old and cherished Hungarian family name of pride. It derives from "Keresztur" - literally "Lord of the cross", meaning Christ.

Pikolcz is a unique Hungarian name found only locally near Visk. This name has been traced back to the 1200's in the Carpathian basin and is one of the original families of Visk.


---
Click on Pictures for full size view .. Kattintás a képre = nagy kép



---
Hungarian National Archives Magyar Országos Levéltár

Complete McComb / Kereszturi Database viewable at Rootsweb

Link to Dianne Weightmans Hungarian Genealogy Page

Link to Kinga's Cool Hungarian Links Page

Hungarian Link Exchange

Central Europe Research Site

Information on the 1828 Hungarian Census

Flags of the Austro-Hungarian Crown

World Gen Web Project Hungary

Town Locator for all Central Europe

Irene's Attic
A collection of photos of The Last Royal Family of the Austro Hungarian Empire

Carpatho-Rusyn Organization

Maps and Shields of Hungary provided by MS University

Treaty of Trianon provided by MS University Site

Hungarian Canadian OnLine Resources

Digital Budapest Budapest City Government

Hungarian Reformed Church .. Magyar Református Egyházak Tanácskozó Zsinata

Radix Hungarian Pages, Figures of European Ports, County Maps

Gordon Hillman "The Genealogist" Good info on Hungarian Research

Corvinus Virtual Library.. Hungarian History in English .."Good site"

The Hungary Page

Dallas Texas Hungarian News - Dallaszi Magyar Szó - Dallas Magyar News and Links

Institute for Hungarian Studies at Indiana University

---
Máramoros Visk
A detailed map of Máramoros County
Részletes térkép - Máramoros Megye
Photos and History of Visk
Viski Fényképek és Visk Történelme
Excerpts: of the History of the Reformed Church of Visk
Kivonat: A Viski Református Egyház Története
Picture of a house that was moved from Visk
Family Photos of Families: Botos, Kereszturi, and Pikolcz
Fenykép Család Album: Botos, Kereszturi, és Píkolcz
local List of Surnames in Visk.GED. 1800 names in list.
Családnév Jelző Visk. 1800+ Viski nev
This is a surname index for only the families of Maramoros, Visk. These names are not found in the large index above 1800+ nev/names.
download ZIPPED GEDCOM ( 8993 bytes) of the families of Visk
A Viski Családfa 1800+ Viski nev ZIPPED GEDCOM ( 8993 bytes)
This is a gedcom file of families from Visk, Maramoros, Hungary the families in this file are found in Visk index above
---
Professional Researchers and Roots Tours Specializing on Hungary
Szabad Foglalkozású Kutató
My Local Page on Professional Researchers Specializing on Hungary
---
Museums and Galleries .. Múzeumok és Képtárak
A Very Good Picture Site. Nepraijzi Muzeum.. Museum of Ethnography
Magyar Földrajzi Múzeum
Hungarian National Museum
Információk a Magyar Nemzeti Múzeumrol
Archeocomp
---
Hungarian Products on the Web
Magyar Fogyasztási Cikkek Web Üzletek
Otto's Hungarian Import Store & Deli .. Otto's Magyar Import és Csemege Üzlet
Pannonia Books Ltd. The Hungarian Bookstore .. Magyar Könyvesbolt
---
Hungarian English Web Dictionary
Web Magyar Angol Szótár
Hungarian Language Dictionary "I prefer this site"
Hungarian Language Dictionary
Hungarian And Other Languages Dictionary
---
Hungarian Web Phonebooks .. Magyar Web Telefonkönyv
Matav Hungarian Phonebook Whitepages
---
Search .. Keresés
This local web page search is powered by a remote engine at FreeFind.Com
---
Guestbook .. Vendégkönyv
Please Sign My Guestbook, Thank You .. Mi A Véleménye, Köszönöm
---
---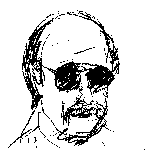 | Home .. Honlap | E-Mail .. Címek: |




You are visitor number


Most recent revision <!_date start_>Monday, April 15, 2002<!_date end_>